Get Involved
We have create a free interactive collection of learning materials on the Open University's OpenLearn Create Platform suitable for anyone aged 7 years or older (with adult supervision where necessary, of course!):
Whether you are registered for the X-Polli:Nation survey or not, you can use this course to:
Learn about pollinators: We have created exciting Artificial Intelligence-enabled tools to help you learn how to identify different bumblebee and butterfly species!
Understand the process of pollination and why insect pollinators are so important and the threats they face, through quizzes, videos and short textual materials
Create and maintain habitat for pollinators: Did you know that different pollinating insects need different plants and simple changes to your gardening can make a difference?
Spread the word about conserving pollinators and make a Polli:Promise
Record data for science, by participating in a variety of pollinator Citizen Science projects, selected to be suitable for a range of ages and experience levels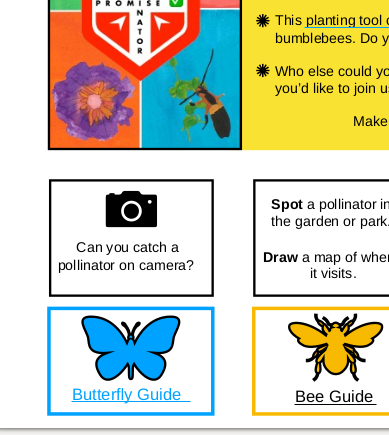 No time to browse the course?
X-Polli:Nation Easy Access Home activities (pdf download) 
Our lead educator created this  A4 sheet for her students after official school closures, we hope you will enjoy it too. These fun tasks are open for everyone to take part in, especially if you are a student or parent learning at home during the Covid-19 situation.
---
The X-Polli:Nation Survey
Who can take part?
The resources and work programme are designed for registered schools in the UK and Italy, however, we warmly welcome everyone to get involved in the activities. All you need is an area of outdoor space (as small as 1m2) where you can create a small patch of habitat and a plant seeds suitable for pollinators. You can purchase specially formulated seed mixes for pollinators from our generous supporter Seedball. We use the butterfly (for butterfly quadrats), urban (for bee quadrats) and oddball (for all-pollinator) mixes.
You can take part in just the X-Polli:Nation citizen science survey or get involved in our full programme of pollinator activities.
Follow us on social media and share your magnificent meadows and productive pots using #XPolli and tag @insidenatgeo
What you need:
Learning
To practice your bumblebee and butterfly identification skills. Learn to use an identification key, and get help from Artificial Intelligence technologies.

---
Creating Habitat

Seedball
To purchase ready-made butterfly mixes (butterfly seedball), bee mixes (urban seedball) and all-pollinator (oddball) seed mixes.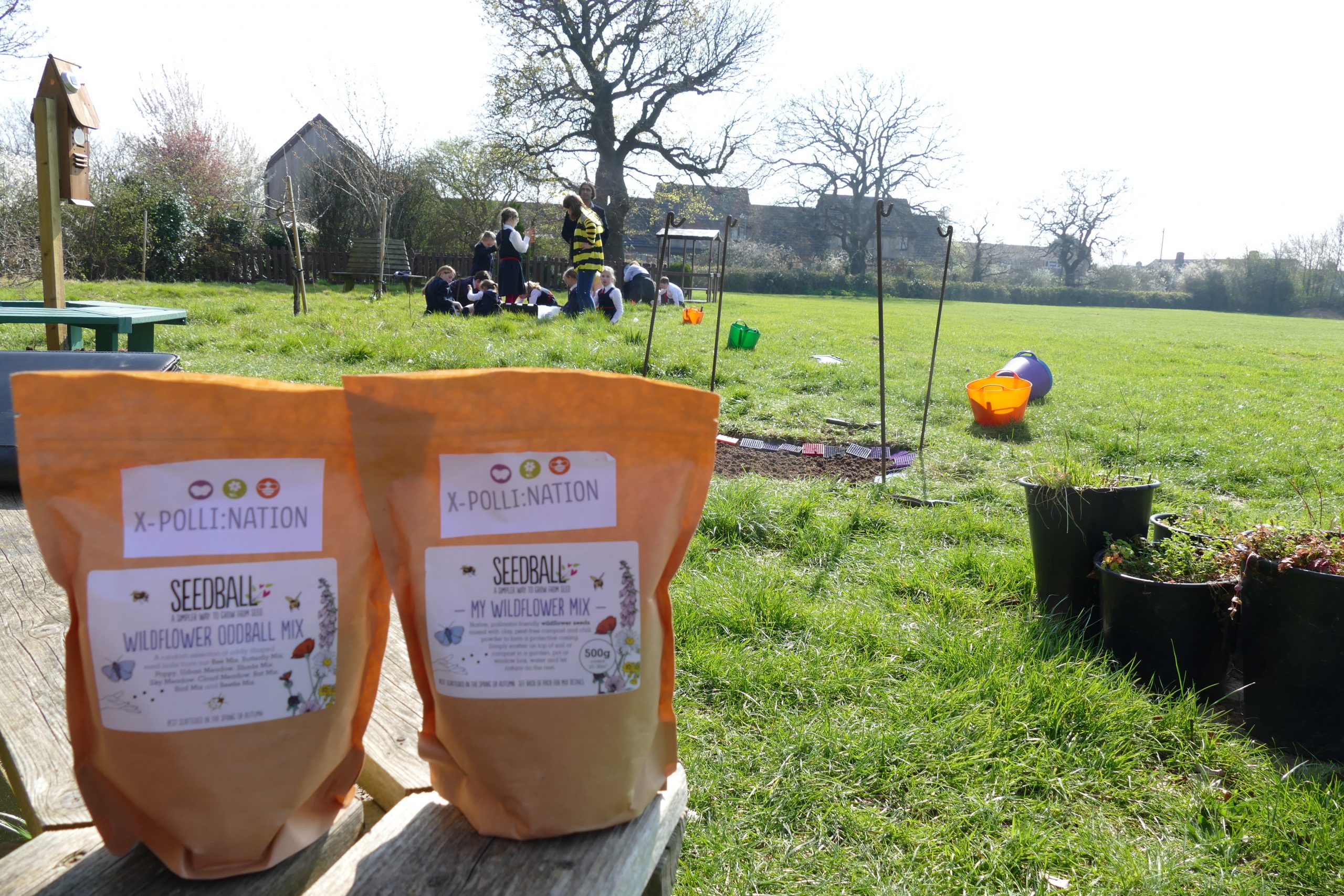 ---
Recording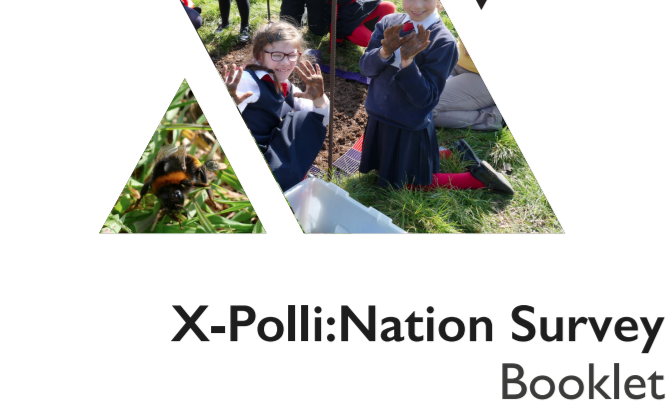 ---
Spreading the word
Polli:Promise 
To make a pledge for pollinators and ideas on how to spread the word n your own community.